Feb 11, 2021 10:00 AM
$0.00
Registration has closed for this event.
Culture of CARE Winter Forum
Add to Calendar
Please join us for our Winter Forum where we'll honor Black History Month with a special presentation from Dr.Trevor Griffey, co-founder of the Seattle Civil Rights and Labor History Project, and co-editor of Black Power at Work: Community Control, Affirmative Action and the Construction Industry.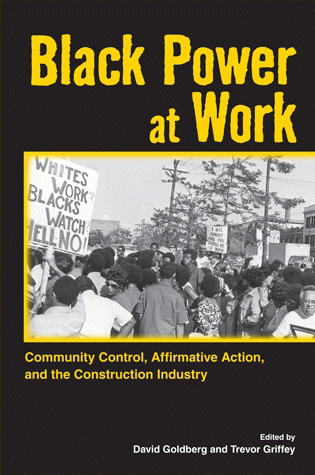 His presentation will cover Seattle's unique history in the integration struggles of the 1970s, and share testimonials from his nearly 50 oral history interviews which fueled his research.
As part of our standing forum agenda, we'll share successes, challenges, and incidents, and hear what others are doing to advance Culture of CARE in the workplace, identify incidents and how challenges are being met. You're invited to come prepared to share!
Advance registration is required for this virtual event.
AGC of Washington Event Cancellation Policy
All transfers or cancellations must be received 3 business days prior to the event start date to avoid forfeiting 100% of the event fee. To clarify, if the event is on Tuesday, you must cancel the Wednesday of the preceding week by 5pm.